Product description
Conference chairs of the Level family are distinguished by their visual lightness and high comfort of use. The Level V version has been made on a metal skid with caps. Comfortable profiled seat and mesh back support provide high comfort of use.
A wide range of fabrics and colours allows you to match the Level palette to the intended interior.
The presented version of Level V BS means: BS is a black frame of the chair (B) and back support upholstered with black mesh (S), V is the base of the so called skids, chrome-plated, the word Arm in the name means the version with armrests.
Wide range of fabrics, recognised Polish and European manufacturers will allow you to choose the right colour composition. Certification, warranty and use of high quality materials will ensure failure-free operation.
Backrest:
The BS/WS version is made of Runner mesh available in black or grey. The mesh ensures proper air circulation and adapts to the shape of user's back.
In the BT/WT version, the back support is fully upholstered at the front, while the back has an easy-to-clean cover in white or black (white cover for WT version, black cover for BT version). The foam used is applied by pouring.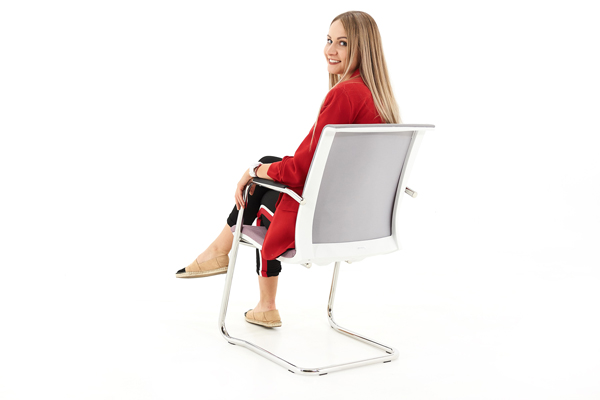 Seat: a lining foam is manufactured on the basis of the injection technology, which clearly increases its durability and springiness after a long-term use. The foam density is ca. 69 kg/m3.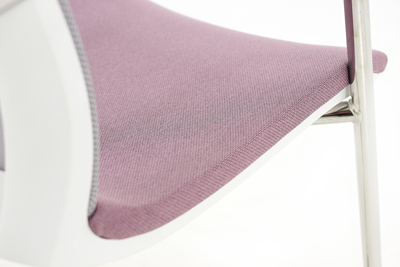 Base: The steel profile of the frame ensures comfortable use and aesthetic design. In the Arm version there are additional armrests with black overlays.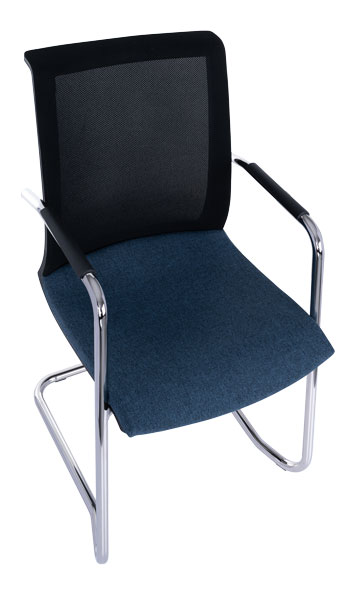 Guarantee: 36 months, door to door system for your full comfort.
Certificates: The chair has been granted the Resistance and Safe Use Certificate by PUR "Remodex" Zakład Badań i Wdrożeń Przemysłu Meblarskiego.
Dimensions: